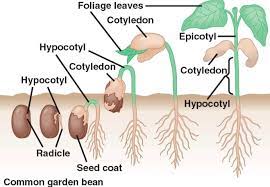 Now that Easter has passed and that little snow flurry has gone, hopefully it will be sunny from here on in. Time to get back out into the garden, spring cleaning the borders, digging up weeds that are just starting to emerge and mixing in mulch, with compost and fertilizer.
Cut back dead growth and ferns to expose the new shoots. Give potted plants and perennials a boost with liquid fertilizer, as they will be working hard over the next few months, producing foliage and flowers in the summer.
You could also start a little herb garden if you are feeling adventurous. Purchase some pot-grown varieties or even start sowing some seeds now. If you sow some seeds now, say ,basil chives, parsley and coriander, you could see signs of germination within a week or so, with parsley being the last, as this will take three or four weeks germination.
To get started, all you will need are some seeds, compost and some pots to put them in. recycled coffee cups or yoghurt pots will suffice. Sow thinly into most compost and then cover over with a sieving of compost, finally covering with cling film. Place these into a sunny spot to aid germination, removing the cling film when they have hatched. For this delicate work, Showa 370 gloves or CSM Nitropalm gloves are ideal and will also save your hands.